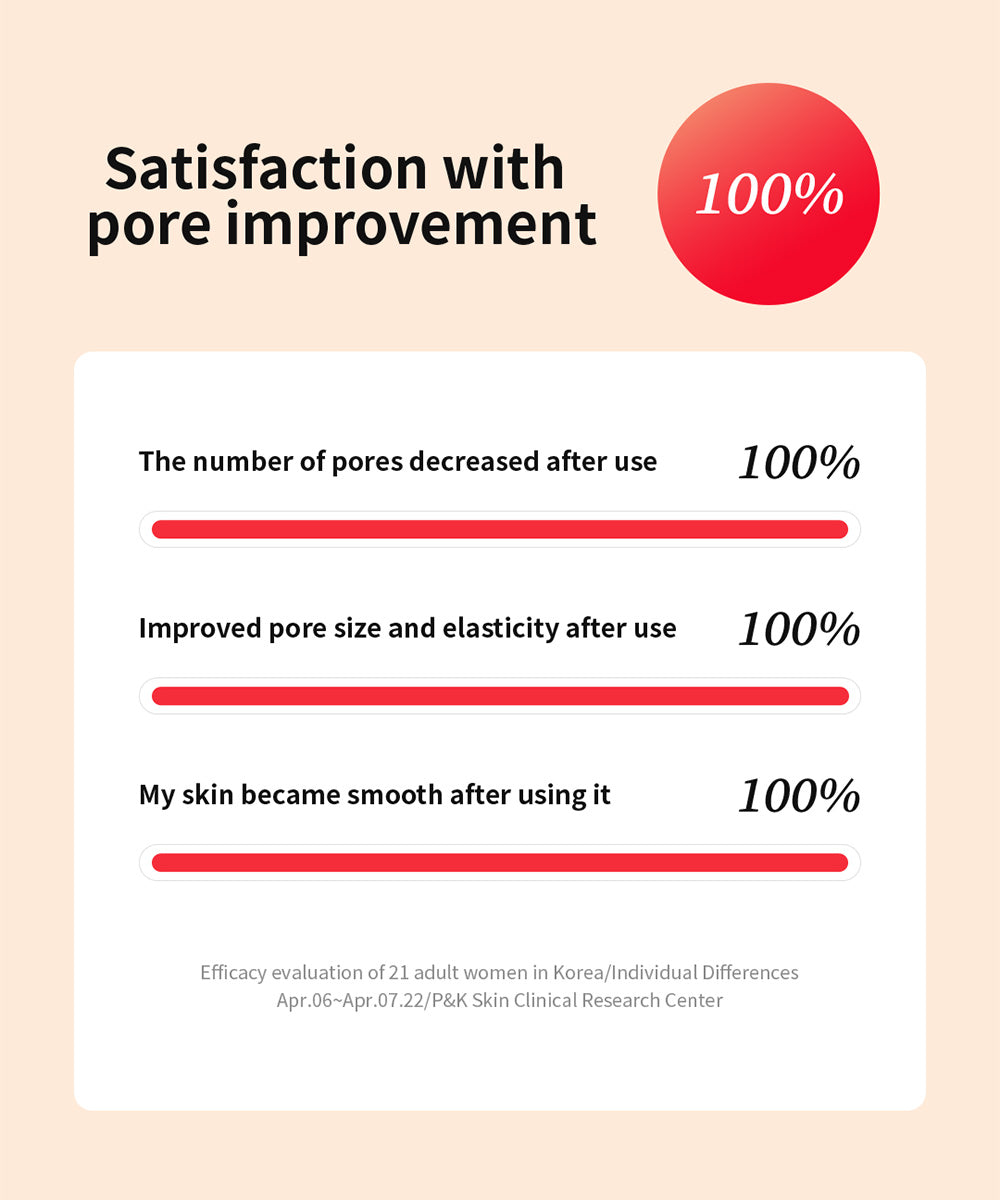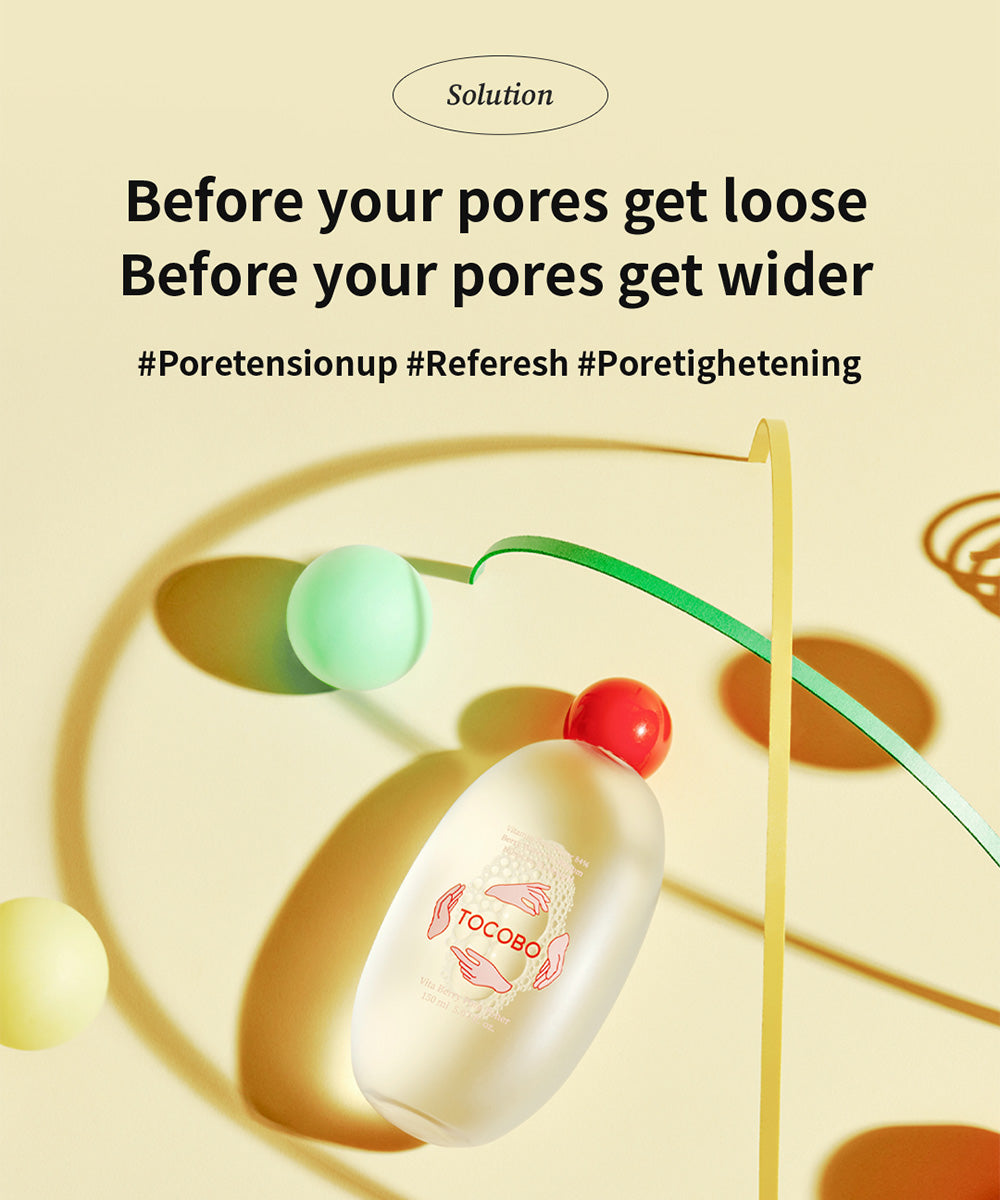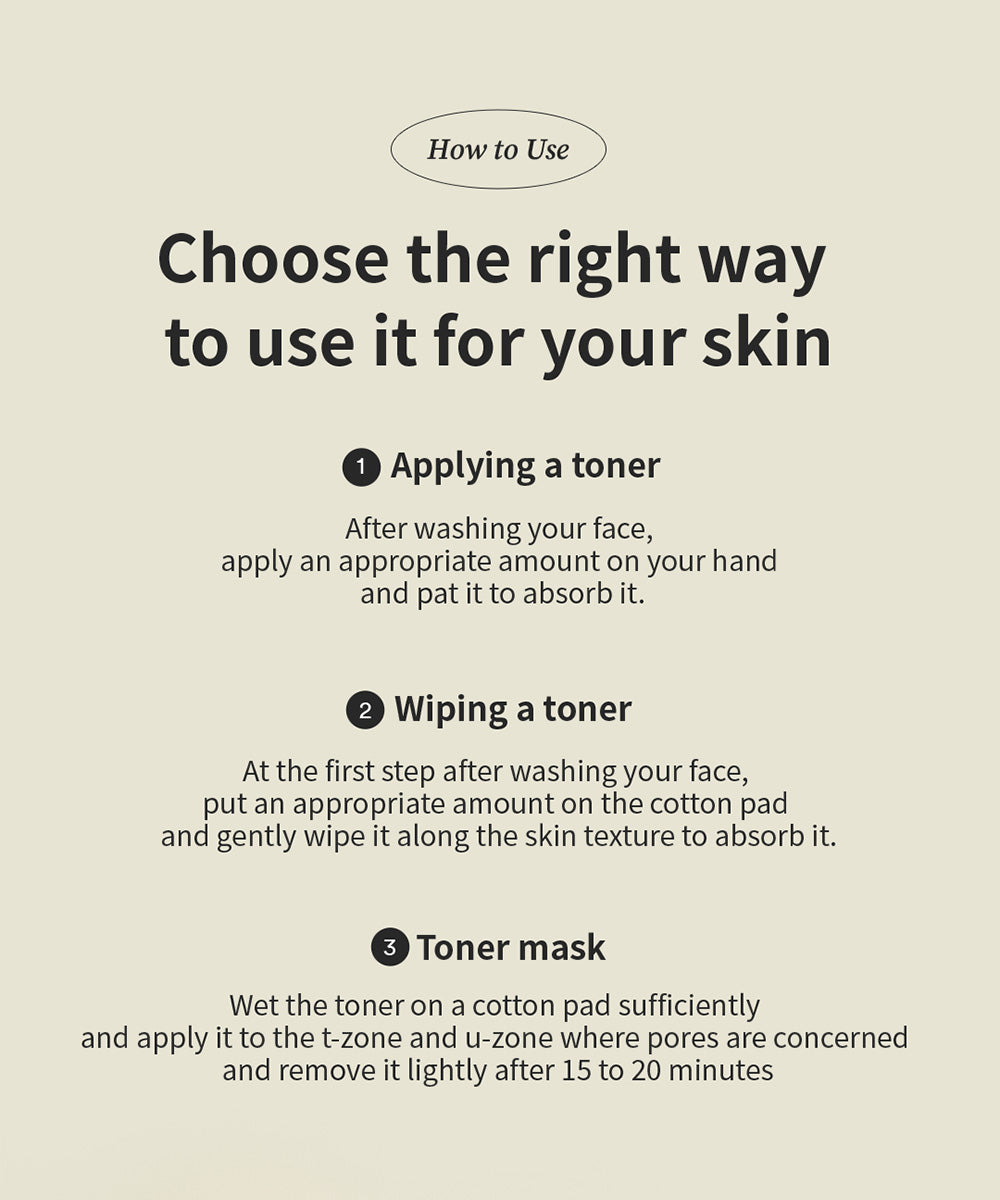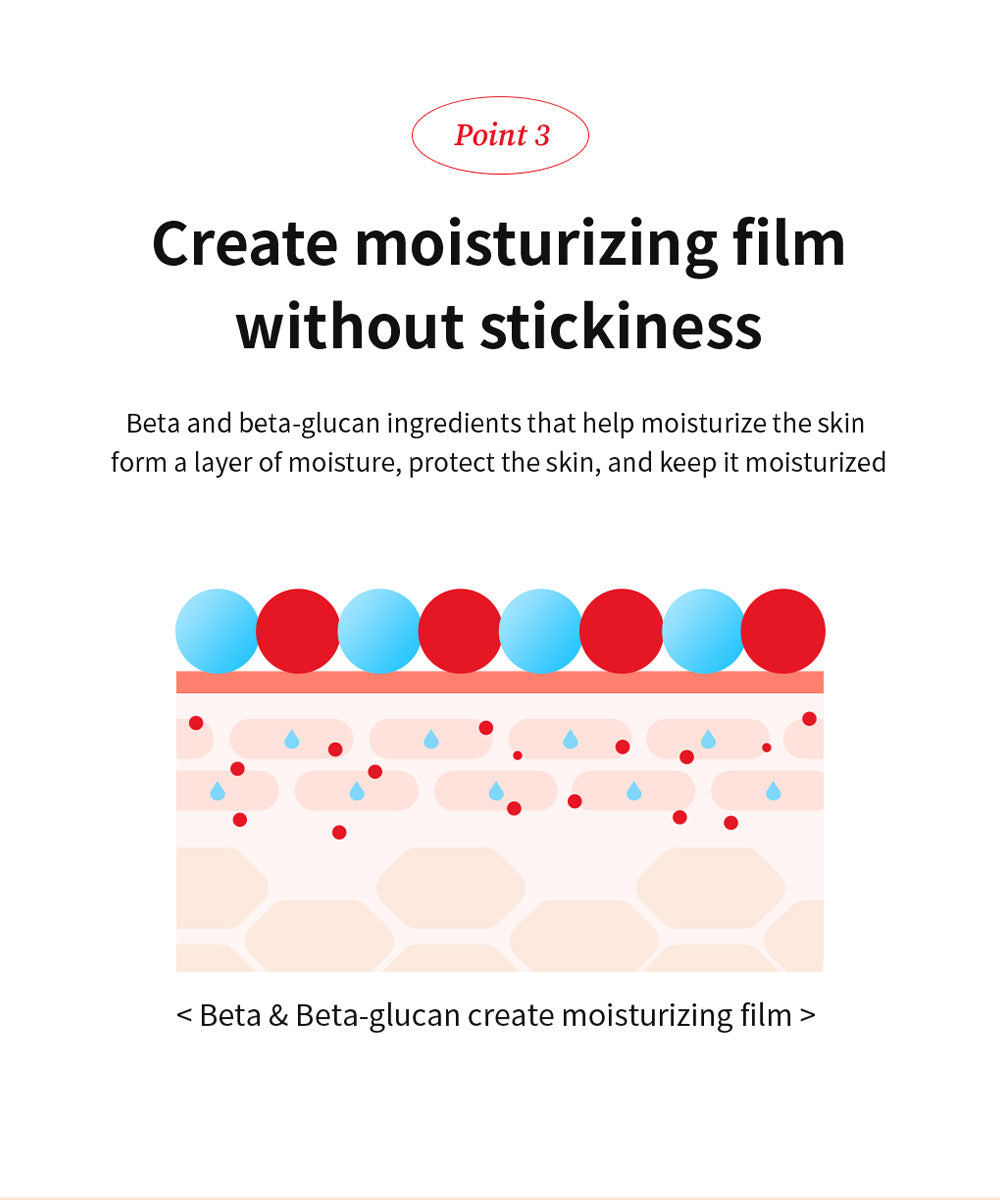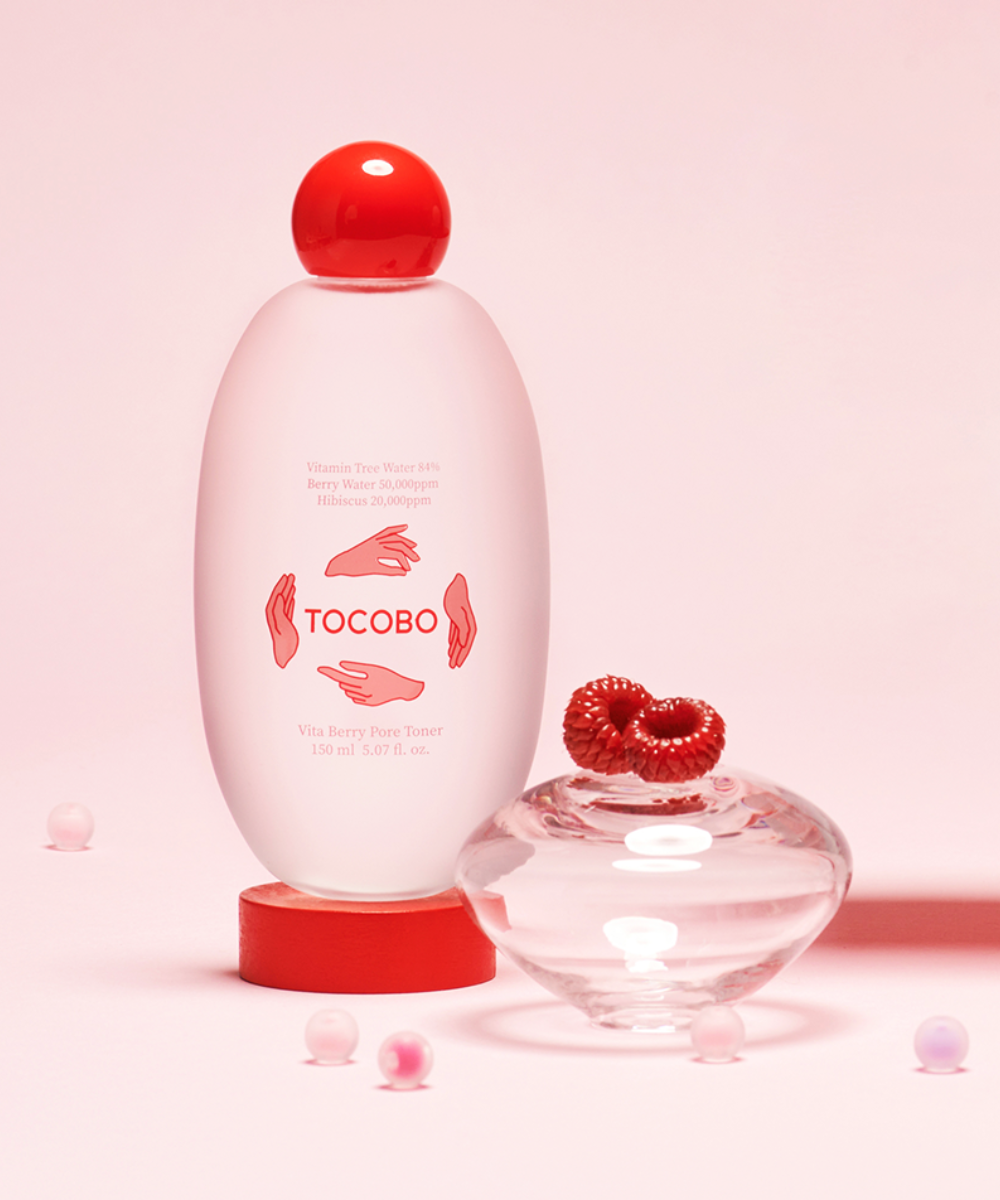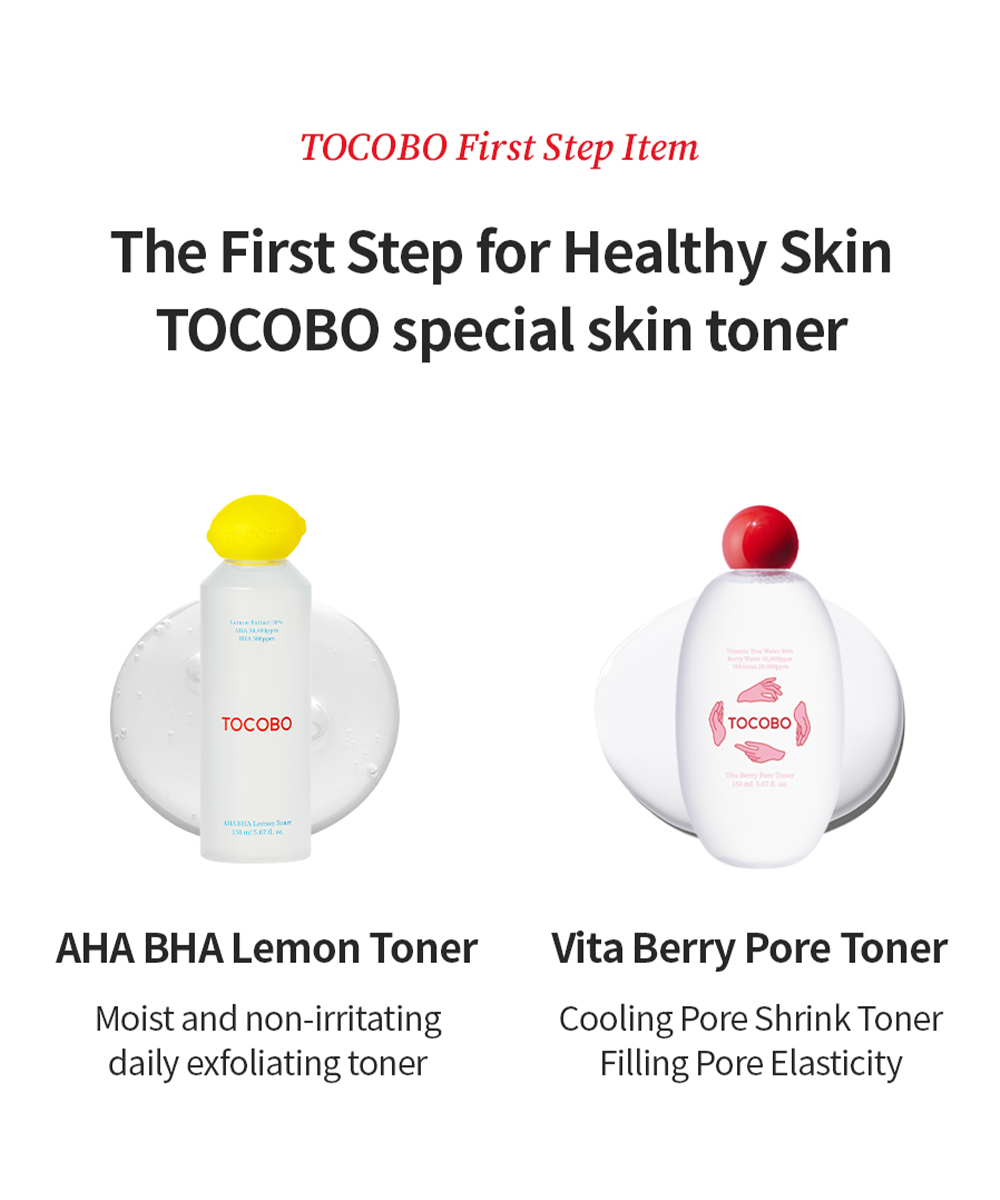 Vita Berry Pore Toner 150ml
Description
🌟 Cruelty FREE & VEGAN certification

🌟 Vita Berry Pore Toner: 50,000ppm of berry water contains wild strawberry extract rich in organic acids and anthocyanins to help care for dead skin cells and clear skin texture.

🌟 Vitamin trees 84%: Vitamin content ; apples 176 times, grapes 265 times | It provides rich nutrition to the skin for healthy elasticity and moisturizing care.

🌟 Alcohol FREE ; Cooling Pore Refreshing: If you want to revitalize tired skin on a hot summer day, Tocobo Pore Toner is good for pore contraction and elasticity as it contains menthol and is absorbed into the skin coolly!
Point 1 Nutrition filling for loose pores
Point 2 Alcohol Free Cooling and Pore Refreshing
Point 3 Creating Moisturizing Film without Stickiness
How to Use
Choose the right way to use it for your skin.

1. Applying a toner
After washing your face, apply an appropriate amount on your hand and pat it to absorb it.

2. Wiping a toner
At the first step after washing your face, put an appropriate amount on the cotton pad and gently wipe it along the skin texture to absorb it.

3. Toner mask
Wet the toner on a cotton pad sufficiently and apply it to the t-zone and u-zone where pores are concerned and remove it lightly after 15 to 20 minutes.

Ingredients
Water,Hippophae Rhamnoides Water,Dipropylene Glycol,1,2-Hexanediol,C12-14 Alketh-12,Butylene Glycol,Chlorella Vulgaris Extract,Glucose,Fragaria Vesca (Strawberry) Fruit Extract,Hibiscus Sabdariffa Flower Extract,Betaine,Fructooligosaccharides,Fructose,Glycerin,Ethylhexylglycerin,Fragrance(Parfum),Dipotassium Glycyrrhizate,Menthol,Sodium Citrate,Carbomer,Tromethamine,Caprylyl Glycol,Citric Acid,Cynanchum Atratum Extract,Beta-Glucan,Althaea Rosea Flower Extract,Tocopherol
It's really work
I have sensitive skin. So I decided to give a try.
My surprise was the delicious smell. It's not strong smell. And it's delicate with my skin. Love it. It's perfect for sensitive skin.
100% recommended.
Vita Berry Pore Toner 150ml
Smells good
This one has a strong smell and I almost though it was a cologne at first. Just the same with other toners I am using but I wouldnt suggest it to someone who doesnt like alcohol like texture. It did well on hydrating my skin though.
Nice and decent product
Finished the whole bottle! It does a good toning effect and leaves a fresh and cool effect after you apply. Pore wise I didn't see that much change but it could be either I have too large pores or I need to use more.
Great product
I loved this product so much. Would purchase again xx !