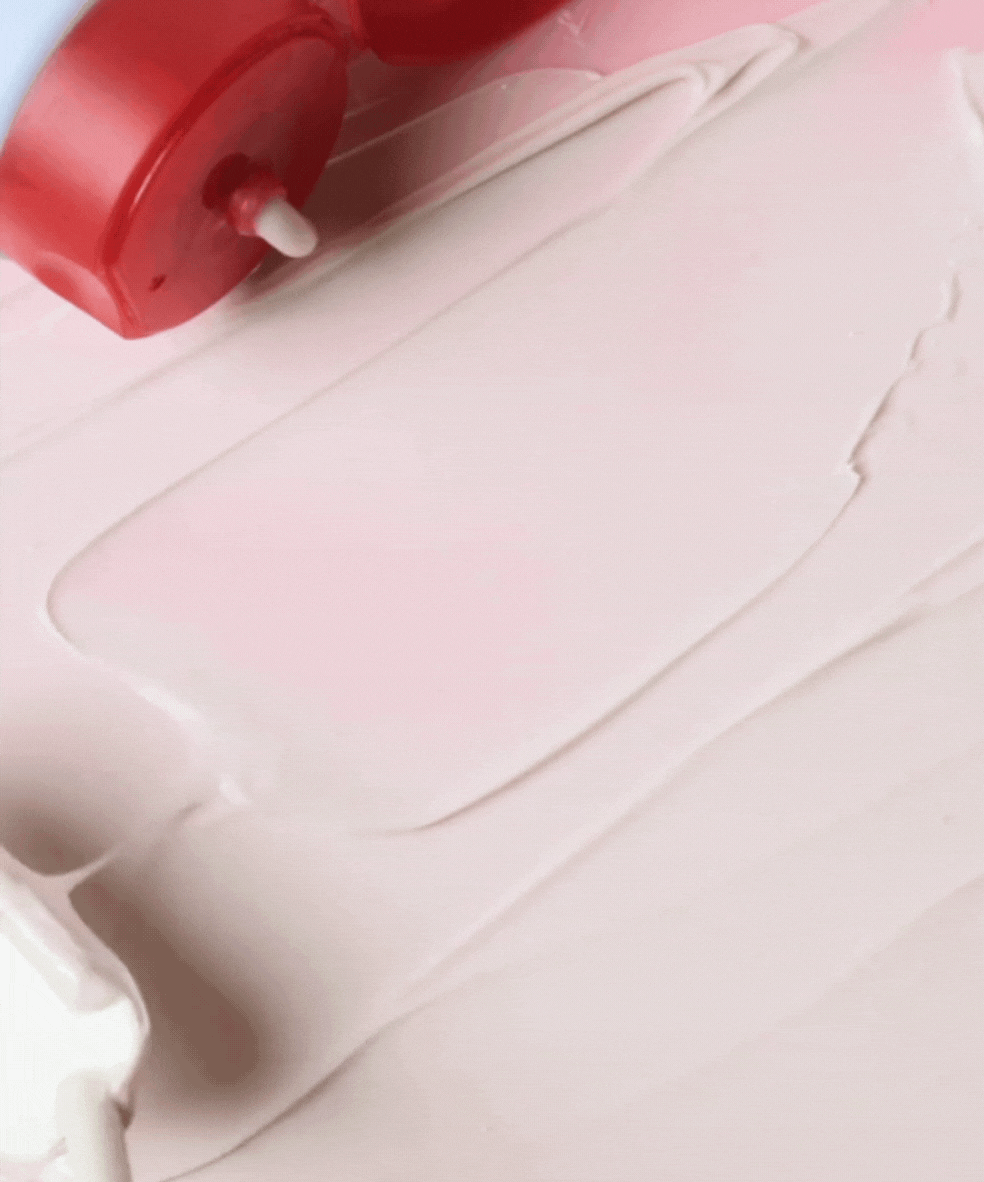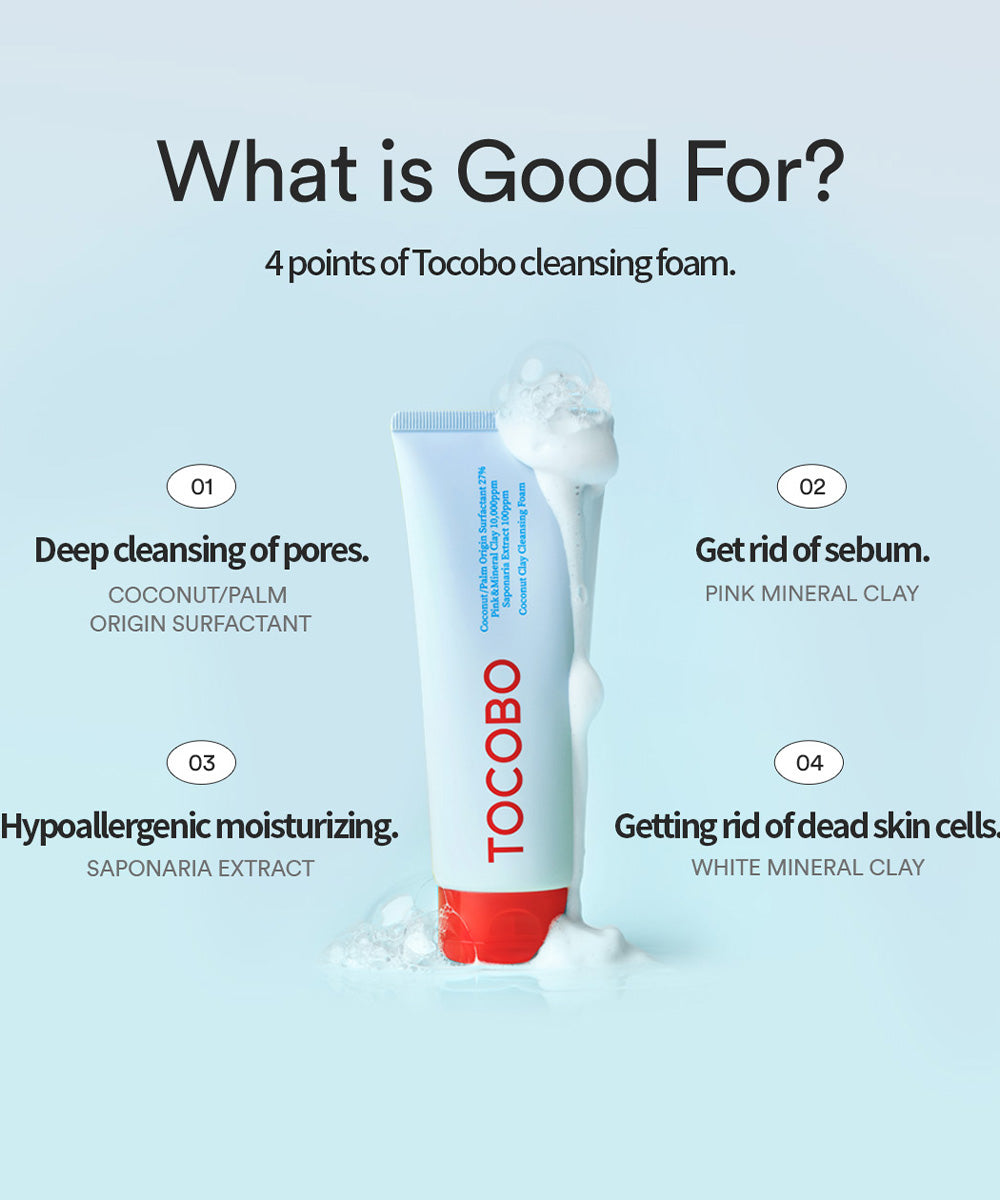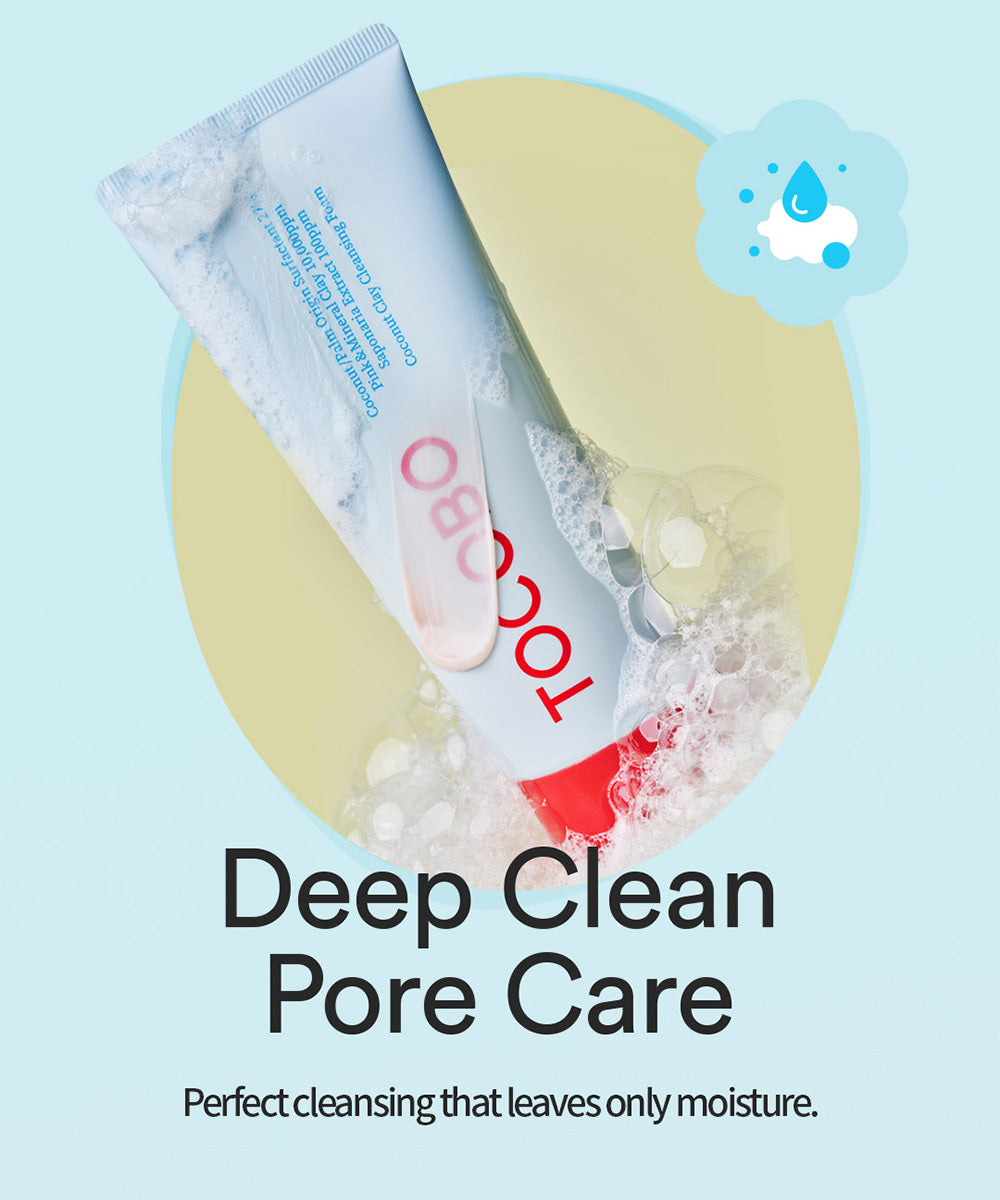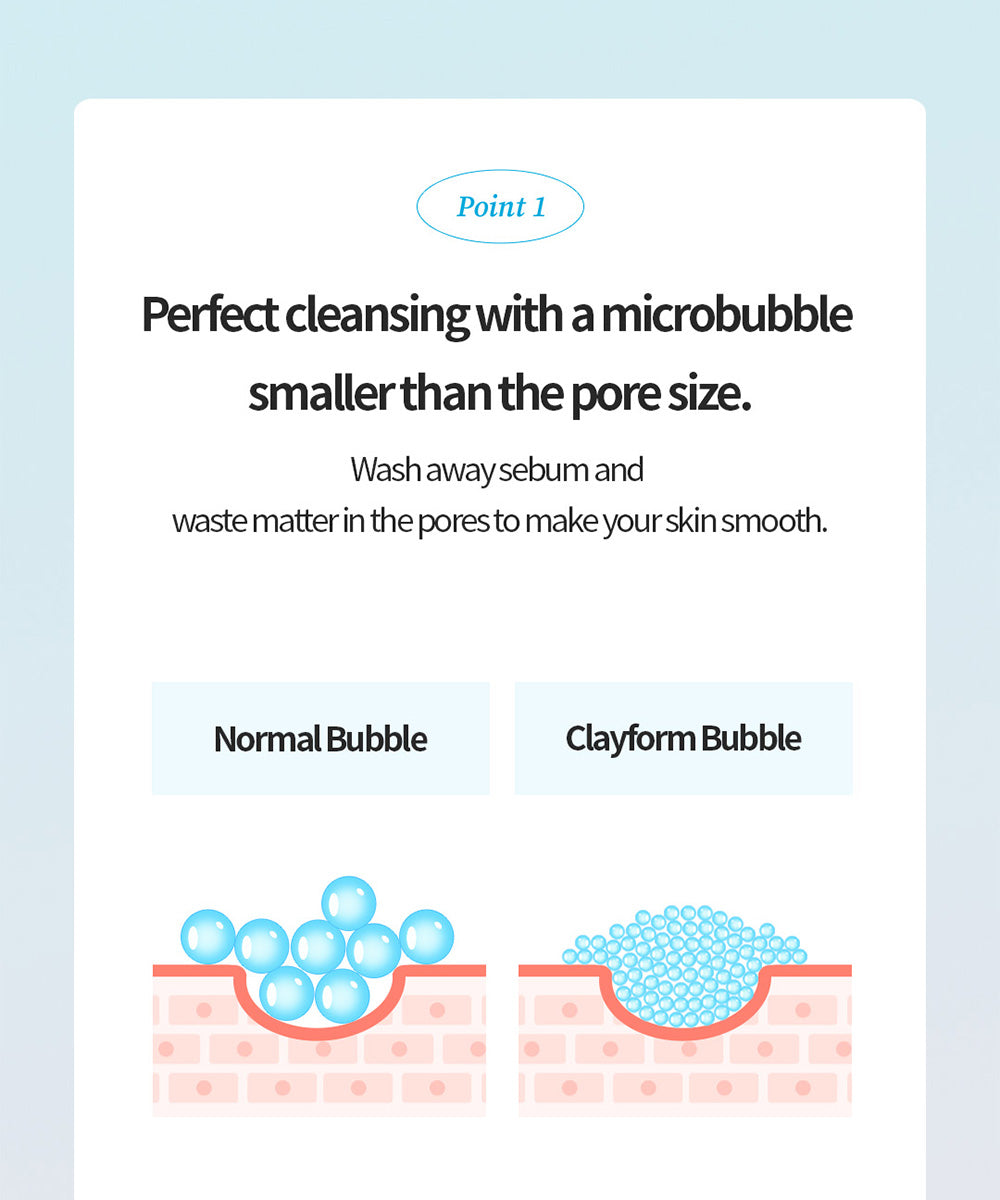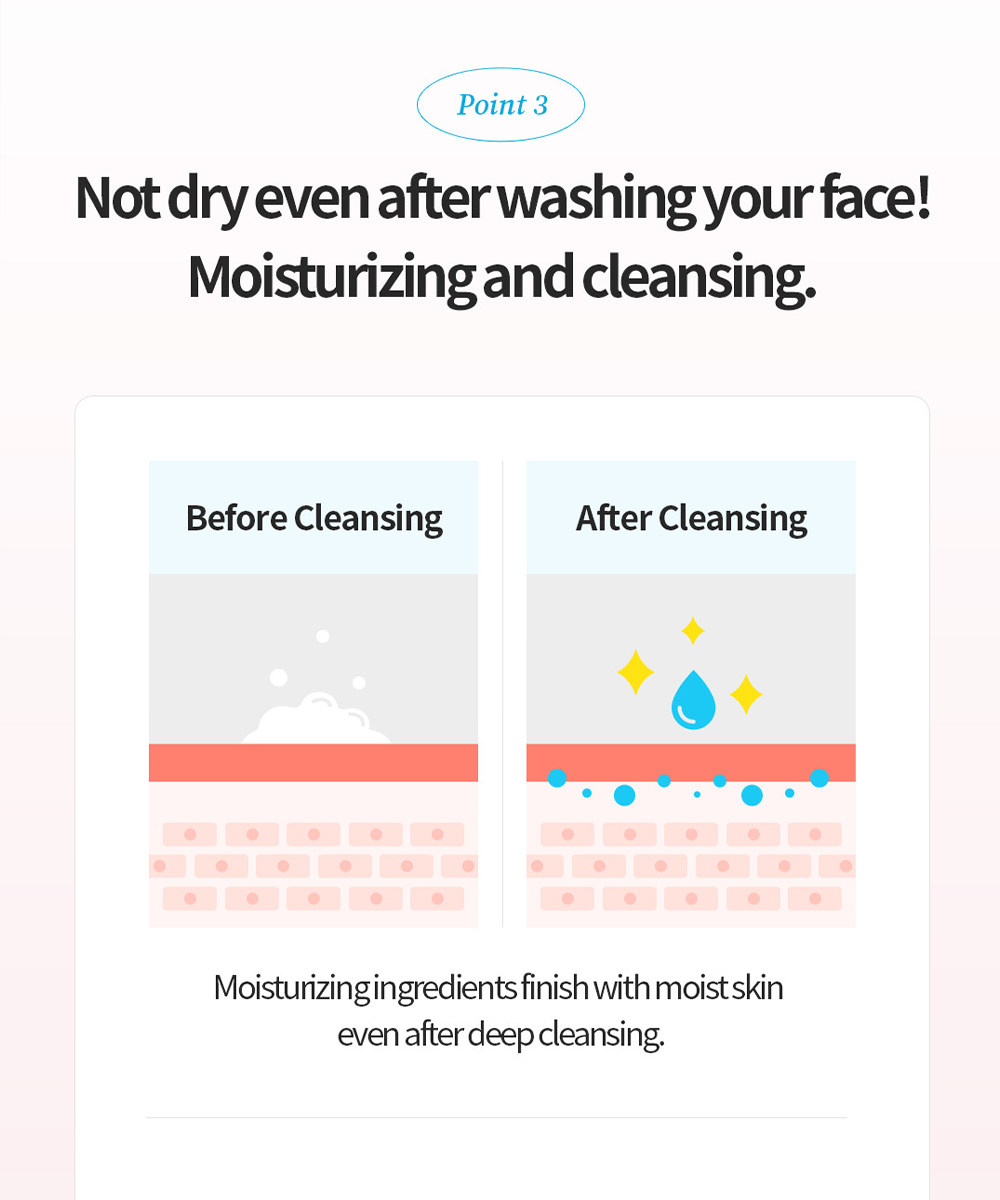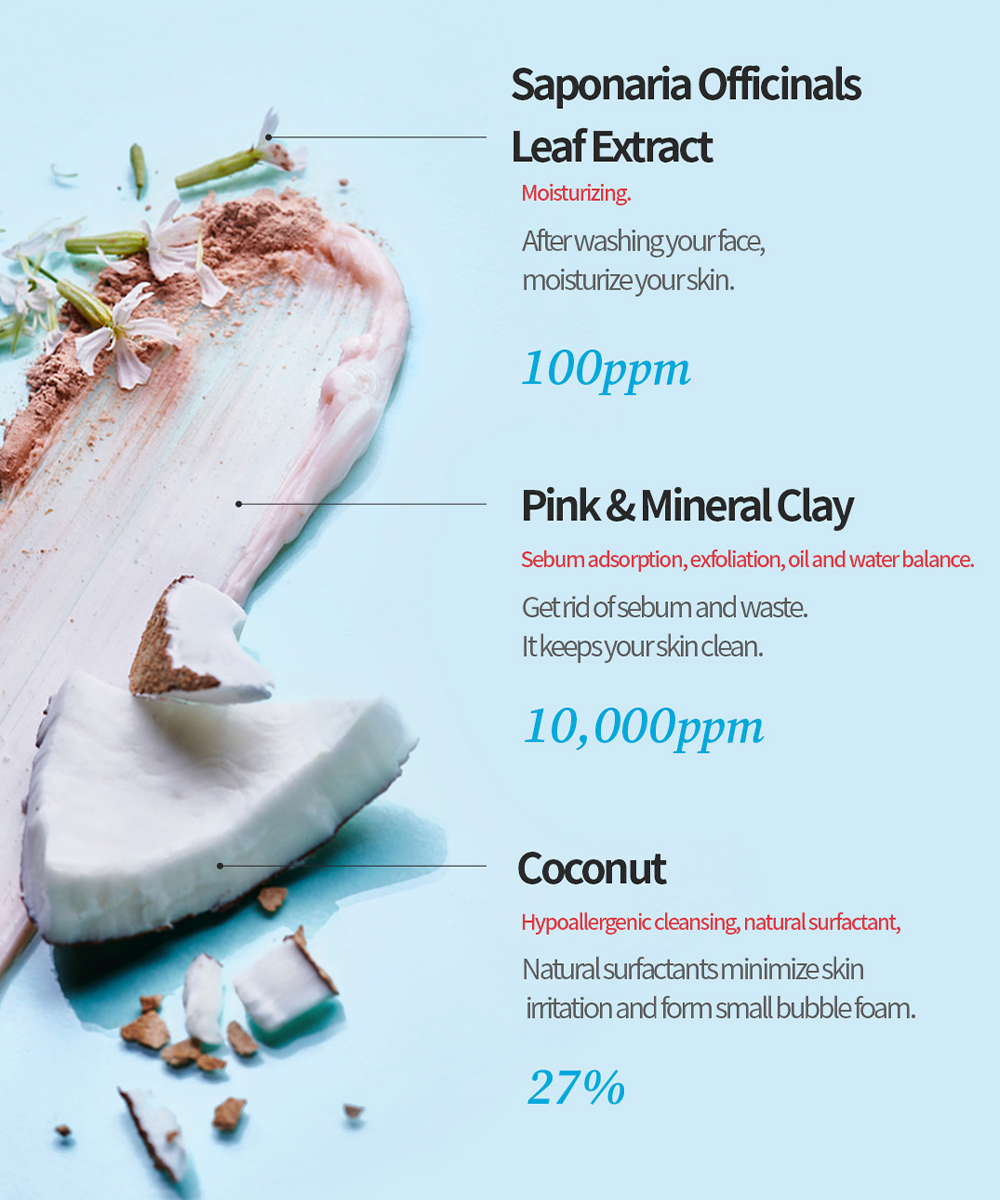 Coconut Clay Cleansing Foam 150ml
Description
🌟 Cruelty FREE & VEGAN certification
🌟 Coconut Clay Cleansing Foam: Is your face tight after washing your face? With fine bubbles smaller than the average pore size of the coconut clay cleansing foam, it not only washes away the sebum and wastes in the pores, but also moisturizes after washing.

🌟Pink & Mineral Clay 10,000ppm: Pink Clay can absorb sebum and care for sensitive skin, and Mineral Clay even takes care of dead skin cells and skin texture!
🌟Coconut palm originated bubble 27%: Coconut palm originated bubble can cleanly remove wastes in pores.
Point 01.
 Perfect Cleansing with Micro Bubble for Pore Care
Point 02.
 Sebum Control & Soothing Effect
Point 03.
 Saponaria Officinals Leaf Extract 100 ppm for moisturizing
Point 04. Pink & Mineral Clay 10,000ppm for Sebum Control
Point 05. Coconut Palm 27% for Removing Skin Dead Cells
How to Use
Take an appropriate amount and lather with water, rub gently over the entire face as if massaging, and rinse thoroughly with lukewarm water.
Ingredients
Purified water, glycerin, hydrogenated palm acid (25%), potassium hydroxide, potassium cocoate (2.9%), calamine (1,000 ppm), soapy grass extract (100 ppm), bentonite (9,000 ppm), glyceryl stearate Late, Butylene Glycol, Polyquaternium-7, Acrylate/C10-30 Alkyl Acrylate Crosspolymer, Sodium Phytate, EDITA, Sodium Benzoate, Fragrance, Red No.504 (CI14700)
LOVE IT!!! The tiniest amount just expands as you use it and foams up into an impressive amount of creamy lather. I've been using this for a long time and still haven't finished the tube. Amazing.
Wonderful
So happy with this cleansing foam. I use it with a make up eraser towel and it works like a charm on taking the Cotton Soft Sun Stick SPF.
so creamy and soft!!!
i have never wanted to wash my face before…. but this shit is SO AMAZING. it's so creamy and dense and soft, it feels like a huge cloud. the scent is very mild and not artificial, it just smells like sweet coconut. love this! my skin feels so soft
Just starting with this brand but so far I like it
Hydrating
Bought this just to try it out. I love the sunscreen and might as well add something new to my cart. It's surprisingly so hydrating . I wasn't expecting it but I love it. I use it on days my face feel super dry. Also a little goes a long way! I've notice my pore are a bit smaller and my face is more glowly but I've also added a few new items to my routine so I'm not 100% sure if I can give this product all the credit.